Commercial stockpiles of crude oil declined by 1.262 million barrels for the period from 5 to 12 June 2009 in the United States, says the report of the American Petroleum Institute (American Petroleum Institute, API). Reserves of heavy distillates grew by 881 thousand barrels.
According to the report of API, oil reserves of energy in the United States were characterized by the following week changes as of June 12:
– Crude oil: reserves fell by 1.262 million barrels and amounted to 356.634 million barrels;
– Gasoline: stocks rose by 2.140 million barrels, and amounted to 207.694 million barrels;
– Heavy distillates (fuel oil and diesel fuel): stocks rose by 881 thousand barrels and amounted to 151.545 million barrels.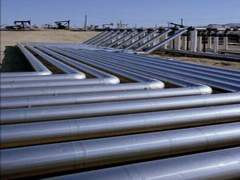 Import of crude oil rose by 832 thousand barrels per day – up to 9.350 million barrels per day.