The possibility of the bankruptcy of the German automaker Opel is still there. This statement was made by the Minister of Economy of Germany Gutenberg. "All of this can still happen" – he said. Previously, Karl-Theodor zu Gutenberg has repeatedly stated that the acquisition of the German automaker Opel by Magna International Inc. carries many risks, and bankruptcy may still be the best solution for this auto concern. On 30 May 2009, the German government reached an agreement with the American auto concern General Motors and the Canadian company Magna International, serving in partnership with the Sberbank of Russia on the salvation of the German automaker Opel.
The Government of Germany and the authorities of the German lands, where the main businesses of Opel are located, approved the investment plan of Canadian-Russian consortium.
Magna and Sberbank claim for a controlling stake of Adam Opel GmbH, which combines Opel and its sister brand Vauxhall. Under the plan of Magna, General Motors will retain a share of 35% in the Opel, another 35% will have Sberbank, 20% – Magna, and the remaining 10% will be owned by Opel employees.
Capital infusions of new investors in Opel should make about 500-700 million euro. The industrial partner for Opel, as planned, will become "GAS" group. Canadian Magna International expects to complete the transaction for the purchase of Opel by September 2009.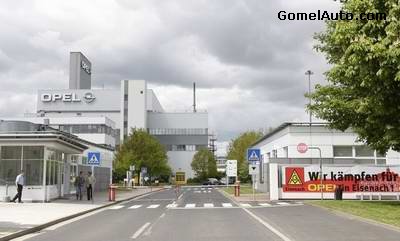 It should be recalled that the German authorities approved the provision for the European Branch of the American auto concern General Motors – General Motors Europe bridge loan of 1.5 billion euros on 1 July this year.
With that German automaker Opel and British Vauxhall will continue to operate regardless of the bankruptcy of the American parent company. In the next five years, Opel plans to increase itsannual sales volume of cars up to 2 million units.